Kitchen Remodeling in New York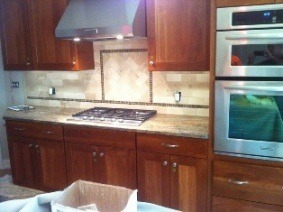 You have decided to make the plunge and begin to plan your kitchen remodeling project. There are so many questions and you're not sure where to start. There are some steps you should follow to help you survive what is probably the most intense home improvement project you will ever embark on. So where do you start?Contact Kennedy Construction and one of our professional kitchen remodeling experts will help you with making the right decision on your kitchen remodeling project.
So the first thing to do is to decide exactly what it is about your present kitchen that you really like, and what about it do you really not like? For instance, do you have enough counter space? How about storage capacity? Is your food preparation area large enough? Is everything you need convenient, or do you have to keep going back and forth across the kitchen to complete each task?

If more counter space is needed, where can you fit it in? If more storage space is required, can you add another pantry, or perhaps expand or deepen the one you already have? If you find yourself traveling too far to accomplish tasks in the kitchen, can you add an island in the center to make things more handy? If you have more than enough pots and pans, can you hang some of them on the wall?

Other considerations include making things more convenient in you kitchen. For instance, can you arrange the microwave to be very close to the food preparation area? This will help you quickly and easily heat and defrost food as you go. Likewise, the dishwasher should logically be close to the cabinet where your glasses are stored. The refrigerator is usually the most used appliance in the room, so why not try to centralize it in your new kitchen design?

Our kitchen remodeling contractors are dedicated of making your kitchen dreams a reality. We have renovated and remodeled hundreds of kitchens in the Albany, New York area and can help you with any questions you many have.
Three Year Labor Warranty on All Remodeling Projects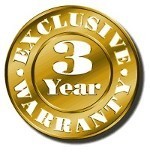 Three year warranty on all workmanship performed by Frank R Kennedy & Son on your Albany area home. If any workmanship performed on your home proves to be substandard our company will repair it free of charge.

Our extended warranties offer you peace of mind. We provide full three year warranties on all labor. If it's not done correctly we will come back and fix it free of charge.
If you are looking for an Albany kitchen remodeling contractor, please call us today at 518-432-9298 or complete our online request form.