Wynantskill Remodeling Contractors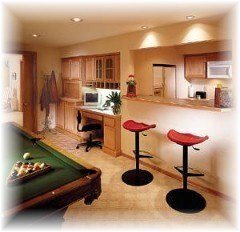 A basement remodeling project can be one of the best investments you can make in your Wynantskill home. Building a room addition, such as a family room addition, or bonus room can add wonderful new living space to your home. However, prior to starting a room addition, a Wynantskill homeowner should first formulate a room addition plan.
F. R. Kennedy and Son Construction, your Wynantskill remodeling contractorcan help you with all of your design and remodeling plans, when it comes to adding on to your home. Room additions encompass expanding your home's existing footprint to accommodate entirely new rooms, bump out existing rooms to improve functionality, or literally raise the roof and add living space in a second floor attic space.
Each house is different with a different foundation and structural requirements, as well as having a different style with unique characteristics and that is where our home remodeling contractors can help.
If you are looking for a Wynantskill remodeling contractor, please call us today at 518-432-9298 or complete our online request form.