Home Remodeling - Room Additions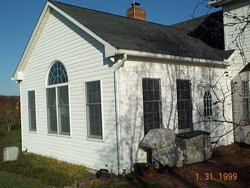 Many people in the Albany, Loudonville, Niskayuna, Clifton Park and Colonie areas like where they live. They have no desire to move. Established neighborhoods, good schools, convenient shopping make it a joy to stay where they are. Things would be almost perfect if only they had more room in their homes. The solution a room addition. An attractive family room, a spacious master bedroom suite, a luxurious living room, an attached garage--these things add value to your home and comfort to your life. And you don't have to go through all the trouble and stress of moving.

We at Frank R Kennedy & Son Construction can help you with your next home addition project. Every thing from a 3x18 foot bump-out to a 500 square foot room with fireplace and bay windows. We have created master suites with walk-in closets, whirlpool, and skylights. We can complement your new room addition with a deck.

A growing trend in today's society is to add comfortable, private spaces for aging parents, while sharing the traditional family areas.

Who can you trust when it comes times to spend thousands or ten of thousands of dollars on a remodeling project? You may take a recommendation from your friend, your co-worker, your neighbor. Finding a professional, reputable contractor can be difficult. So your only choice is Frank R Kennedy & Son Construction
Three Year Labor Warranty on All Remodeling Projects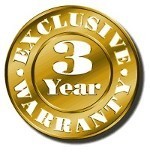 Three year warranty on all workmanship performed by Frank R Kennedy & Son on your Albany area home. If any workmanship performed on your home proves to be substandard our company will repair it free of charge.

Our extended warranties offer you peace of mind. We provide full three year warranties on all labor. If it's not done correctly we will come back and fix it free of charge.
If you are looking for an Albany remodeling contractor, please call us today at 518-432-9298 or complete our online request form.