Bathroom Remodeling in Albany, New York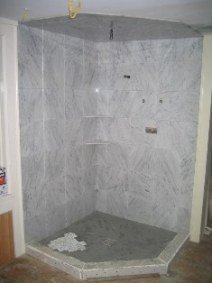 So you've decided that it's time to update your bathroom. Whether you're planning to sell your Albany area home or you've simply decided your family needs a more updated space, there are a few important decisions you should make before you start.
1. Have a detailed inspection of your bathroom done before you start. It is a good idea to have a plumber inspect your current bathroom for leaks and other problems. Remodeling time is a good time to fix any leaks and update the fixtures.

2. Pay attention to energy efficiency. Chances are you will be able to save money in the long run by installing low flow toilets, water saving showerheads and other energy efficient fixtures.

3. Sketch out your proposed bathroom design. It is important to plan carefully for what you will do with the space. If you want a larger bathtub, or even a whirlpool, be sure to sketch it out and make sure you have enough space.

4. Pay attention to storage space. Storage space is at a premium in many modern bathrooms. You may be able to use your bathroom remodel to gain more cabinet and storage space.
Our Albany Bathroom Remodeling Services
Bathroom Remodeling
Bath Remodels
Bathroom Design
Flooring Installation

Shower/Tub Installation
Bathroom Fixture Installation
Bathroom Lighting
Small Bathroom Design

Bathroom Cabinetry
Bathtub Remodel
Whirlpool Installation
Window / Skylight Installation
We Provide Bathroom Remodeling to the Following Areas:
Albany County - Albany, NY | Cohoes, NY | Loudonville, NY | Colonie, NY | Watervliet, NY | Latham, NY Rensselaer County - Troy, NY | Green Island, NY | Brunswick, NY | Lansingburg, NY | Rennslear, NY | Wynantskill, NY | Greenbush Saratoga County - Clifton Park, NY | Malta, NY | Round Lake, NY
Why Albany Should Hire Us for Bathroom Remodeling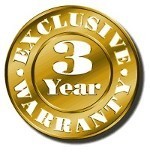 Three year warranty on all workmanship performed by Frank R Kennedy & Son on your Albany area home. If any workmanship performed on your home proves to be substandard our company will repair it free of charge.

Our extended warranties offer you peace of mind. We provide full three year warranties on all labor. If it's not done correctly we will come back and fix it free of charge.
Recent Articles About Bathroom Remodeling
If you are looking for an Albany bathroom remodeling contractor, please call us today at 518-432-9298 or complete our online request form.