Our Remodeling and Home Improvement Services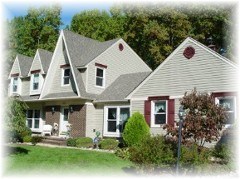 At Kennedy Constructionour handyman professionals are experts in maintenance and repairs and have the tools, skills and years of experience in construction needed to tackle almost any project around your home. We are custom builders & remodelers servicing the Albany, New York area..
We are are easy to work with, dependable, quality-focused, and ready to work for you today! Weather its a major home remodel or a few handyman projects that need attention . Providing Quality and value are the reasons our home remodeling clients keep coming back Some of the services we provide are listed below:
If you are looking for a remodeling contractor in the Albany area, please call us today at 518-432-9298 or complete our online request form.
Latest Remodeling Articles

The Art of Home Remodeling - Buying remodeling isnít like buying a car or dining room set. You canít simply compare prices and choose the one that requires the lowest investment. Read More.