Green Island Remodeling Contractors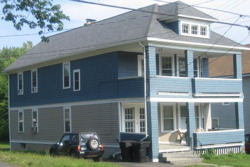 The decision as to whether to hire a Green Island remodeling contractor for some, or all, of your remodeling project is dependant on several factors. Early in the planning process you need to think about each stage of your project and take into consideration the following factors and how they will affect your decision as to who will do the work.
We pride ourselves on our reputation for a timely completion of services with a professional and artisan touch. F. R. Kennedy and Son Construction is your complete residential home improvement company.
If you are looking for a Green Island remodeling contractor, please call us today at 518-432-9298 or complete our online request form.