Interior Painting Contractor in Albany, New York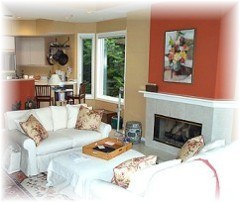 Interior painting can be a trying experience for busy Albany area homeowners. A project that should only take a few days can drag on for weeks or even months. Let our professional interior painters professionally paint your house in a fraction of the time and trouble.

When painting interior surfaces, we focus on exceptional detail and quality. Our interior painting services include:



Masking off and protecting all working areas


Completing interior preparation work.


Recaulking all wood trim, filling holes and cracks.


Sanding all wood trim before painting.


Patching all cracks and match existing textures.


Reapplying new stain to all natural color stains.


Refinishing doors and cabinets.

We are painting experts, with a thorough understanding of wood, metal and concrete surfaces. Each Albany painting contractor has extensive experience with different types of paints and stains, and is skilled in all application techniques. From stripping, and wood preparation to the final coat of paint, we provide the utmost in care and quality. If you've been thinking of brightening up your home, now is the time to do it!
If you are looking for a house painting company in the Albany area, please call us today at 518-432-9298 or complete our online request form.