Green Remodeling For Your New York Home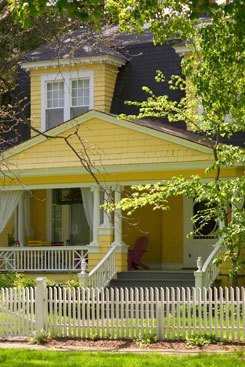 Green Remodeling is an approach to design and construction that respects the environment and conserves resources. It is a common sense approach that is available to all New York home owners.
When remodeling your home or conducting any home improvement project within your Albany area home, you should always consider your local environment to maximize the efficiency of every aspect of your remodeling project.

There are four main areas that need to be focused on when planning your building project. They include:



Water


Energy


Building materials
We can advise you on green remodeling options available to you, and the costs and benefits as applied to your next home remodeling project. These days green design choices and products are readily available and widely used. A few examples:
New energy-efficient appliances.
Improved fluorescent lighting.
Efficient water heating, including tankless water heaters.
Water-efficient plumbing fixtures that reduce the amount of water used in the kitchen, laundry, or bath.
Healthier paints and finishes with low or no volatile organic compounds (VOCs) that can eliminate odors and possible health issues.
Passive solar heat or solar photovoltaic power, where feasible for your project and site.
Good ventilation and sealing of air leaks, to improve indoor air quality, reduce heating and cooling costs, and make your home more comfortable.

Kennedy Construction is currently in the process of receiving The LEED Certification process. Achieving LEED certification is the best way for you to demonstrate that your building project is truly "green." The LEED green building rating system -- developed and administered by the U.S. Green Building Council, a Washington D.C.-based, nonprofit coalition of building industry leaders -- is designed to promote design and construction practices that increase profitability while reducing the negative environmental impacts of buildings and improving occupant health and well-being.
If you are looking for a green remodeling company, please call us today at 518-432-9298 or complete our online request form.